We're continuing our look at the progression of manual wheelchair frame design with part II. We're getting closer to how the design has been refined and evolved in the manual wheelchair as we know it today! This two-part blog belongs to our TiLite balanced ride blog series. See part 1, part 2, part 3, part 4 and part 5. See our page all about a TiLite Balanced Ride here.
---
So how did TiLite become an industry player? In 1998, a gentleman named David Lippes incorporated a company named Ti Sport Tech (TST). TST initially produced bicycle frames (road/mountain), as well as other sports gear using titanium for performance. It was under Mr. Lippes' leadership that TST began to produce rigid wheelchair frames. With performance in mind, using titanium and cutting-edge engineering, TiSport was born. Over time, the name evolved to TiLite, and they joined the Permobil family in 2014.
Within the TiLite offerings, two distinct rigid frame manual wheelchairs exist: the cantilevered mono-tube "Z" frame seen in the Aero Z, ZRA, and ZR models; and the dual-tube design seen in the Aero T, TRA, and TR models. Each frame design is engineered with lightweight materials, functionality through custom configuration, and proven durability.


We will do a deeper dive in an upcoming blog about how to choose between these frame designs, however a brief explanation of performance differences is in order today.
As you can see above, the mono-tube wheelchair frame is a big departure from the box style frame. When the mono-tube frame geometry (seen in the Z-series design) was introduced, it soared in popularity due to the minimal design and how easy it was to transport. Wheelchair users driving cars could easily move the frame between their body and the steering column to then be placed on the seat beside them once the wheels were removed. This could not be done using the box-style frame wheelchair design. Thanks to the use of one tube for the entire frame, the "ride" of the mono-tube is also a bit "softer". The design allows a bit of frame flex when inadvertently contacting obstacles (such as bumping a doorway) during propulsion. The frame "flex" could be valuable and helpful, especially for people who have spasticity or pain, in that the frame can absorb some of the impact forces.
Let's now review the benefits of a wheelchair frame with dual-tube design. The TiLite dual tube was designed for strength. The geometry of the dual tube chair is inspired from the bicycle industry. What do we see when we take close look at a bicycle frame? We see that the shape of the frame is two triangles. Now when we look at the shape of a dual tube wheelchair frame from TiLite, what do we see? We also see a triangle.

Why did engineers design the bicycle in this way? They did so because of the inherent strength of the geometrical shape. A triangle is one of the strongest, most rigid shapes in the world, and in order to create the most energy efficient system, engineers designed the frame using triangles.
TiLite applied the same thought process when designing the dual tube frames: provide a wheelchair frame that not only looks good and is easy to load, but also creates a system where less propulsion energy is lost in the flex of the chair. As a result, the dual tube frame wheelchair is incredibly strong and stable.
Of course, individuals who use manual wheelchairs for their daily mobility tasks have endless variability in medical needs, functional needs, and personal skills in the use of a manual wheelchair. So offering a variety of chairs with varying degrees of adjustability and configurability is essential for our end users. Our Z-series and T-series chairs offer this variability.
Demonstrating our commitment to providing chairs that fit "like a prosthetic", we even have an extensive catalog of unique customizations provided to meet these needs, encompassed in Creative Mobility Division (CMD). We will provide more details about our CMD division at another time, but remember this tip: always ask us! If it is safe to provide (from an engineering standpoint), we can offer it.
We can't wait to cover these exciting options in our upcoming installments to this blog, as we truly believe each individual is unique, and custom solutions are the only way to ensure each persons' needs are met.
---

---
References: Stewart, H., & Watson, N. (2019). A Sociotechnical History of the Ultralightweight Wheelchair: A Vehicle of Social Change. Science, Technology, & Human Values, 45(6), 1195-1219. doi:10.1177/0162243919892558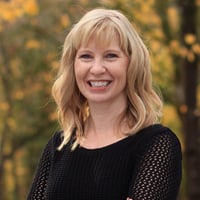 Catherine Sweeney, PT, ATP/SMS
Permobil Regional Clinical Education Manager
Catherine is a PT, ATP/SMS currently serving as Regional Clinical Education Manager for Permobil covering the West Coast. Catherine has extensive clinical experience in acute care, acute rehabilitation, and out-patient settings with a primary focus on wheelchair seating and positioning.