We've talked about methods of pressure redistribution in the past. Today we're taking a closer look at offloading / partial offloading and the benefits and considerations associated with this style of pressure redistribution.
Offloading / Partial Offloading
The principle of taking pressure off of a small surface area and loading it onto a greater surface area that can withstand more pressure and prevent unwanted skin breakdown.
There are times when complete offloading is possible with cushion geometry and cutouts, but many times partial offloading is used. This means that there is still contact with the support surface under the bony prominences, however, the pressure is greatly reduced because it has been redistributed to areas that can withstand greater pressure.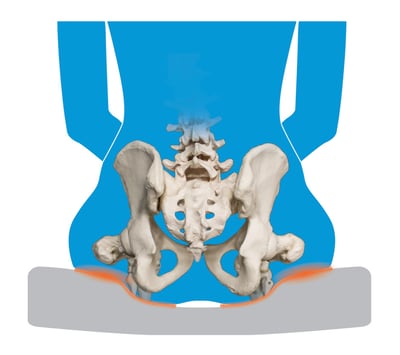 ---
Benefits and Considerations of Offloading / Partial Offloading
| | |
| --- | --- |
| Benefits | Considerations |
| Firmer surface, may create a "safer" end feel for the patient | May not be suitable for someone with hypersensitivity due to the firm end feel; depends on personal preference |
| Partially or completely suspends the ITs, sacrum, and coccyx for pressure relief | Not typically recommended for clients at risk of pressure injury at the greater trochanter since pressure is redistributed to that area |
| Redistributes pressure to the trochanters and femurs, areas with greater surface area that can withstand more pressure | Someone with significant lower extremity contractures may not "fit" the pre-contoured shape |
| Provides more stability to someone lacking trunk or pelvic strength to prevent unwanted movement | Contours may make independent transfers more difficult for someone with decreased strength |
---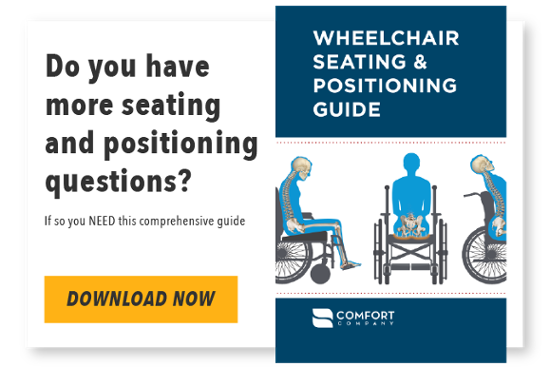 ---