The Explorer Mini, recently named one of TIME's 100 Best Inventions of 2021, is a power mobility solution designed to aid in the achievement of developmental milestones by introducing self-initiated movement for children with mobility impairments as young as 12-months of age.
Today we are going to focus on what defines success for the Explorer Mini particularly when trying the device during an evaluation. Our four measures of success are: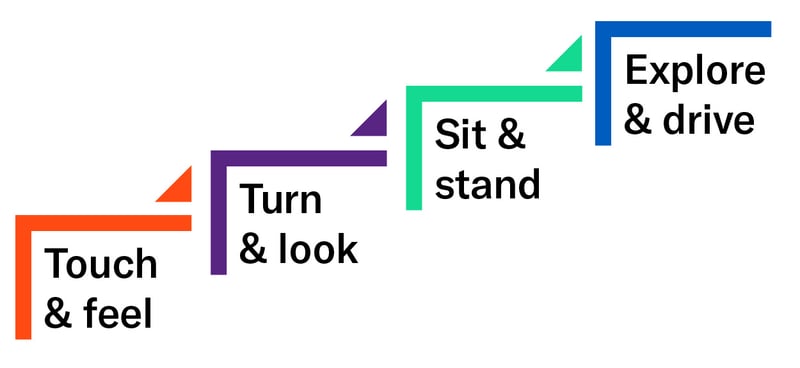 Touch & feel
Turn & look
Sit & stand
Explore & drive
Last week we defined the first two successes: touch & feel and turn & look. Today we turn our attention to sit & stand and explore and drive.
Sit & stand
Sit and stand success means a child can practice upper and lower extremity weight bearing in the Explorer Mini. This is especially important for kids like Grayson, seen in the video below, who have low muscle tone. With the Explorer Mini, Grayson is able to move his feet behind his pelvis and place them to allow for the transition from sit to stand. This device is allowing Grayson to seek the input in the lower extremities and start pushing through those legs to a standing position. In the video you can hear his mom tell him to "go get your big brother". At this point we can see he is starting to initiate driving as part of his learning process. This brings us to our final aspect of successful trials: explore and drive.
---
Explore & drive
In the explore & drive phase of success in the Explorer Mini, a child starts to use the device to explore and interact with the physical world around them. The photo below is of Ashlyn and her brother scoping out the pantry together, and as her mom captioned in the photo on Instagram they are, "Getting in trouble together." The Explorer Mini is allowing child to interact with everyday items in their home and learn through that interaction. From this stage, you may see the Explorer Mini starting to be used for more goal-directed movement compared to just movement for movements's sake. Also remember that at this point it is critical to provide age-appropriate supervision as kiddos start to develop a strong sense of autonomy, also known as "I can do it!"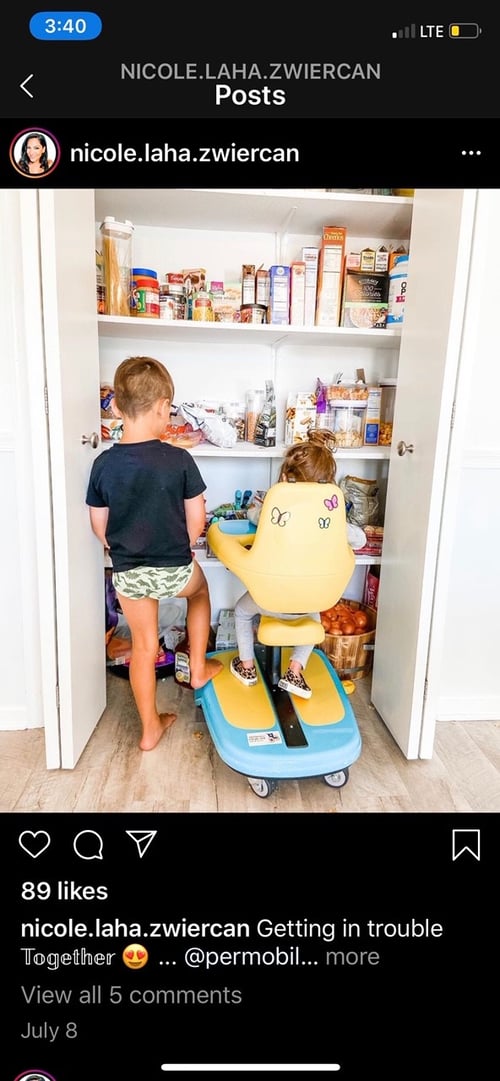 Each kid will interact with the Explorer Mini in their own unique way, and we consider these 4 types of interactions with the Explorer Mini successful. Click here to read about Susanna, a 2 1/2 year old, and her and her family's experience with the Explorer Mini.
---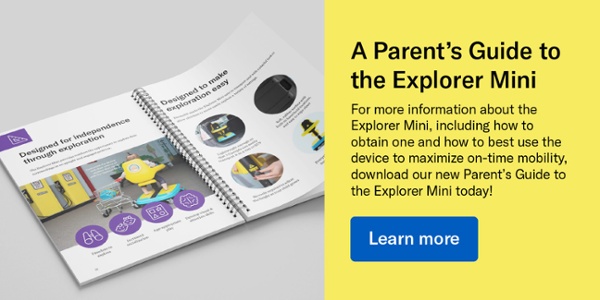 ---